NINJA TRAINING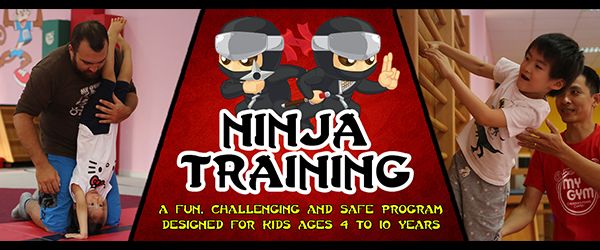 My Gym Saigon is excited to introduce the "Ninja Training" Program!
My Gym Ninja Training classes focus on developing strength, stamina, and agility in relays, conditioning exercises, games, team-building and, of course, obstacle courses that change every week. The obstacle courses are intended to challenge kids mentally and physically while instilling a mindset of overcoming adversity both inside and outside of the gym.

We will be offering My Gym "Ninja Training" on Thursdays for older children (6-10 years old) from 17:30 to 18:30, and on Saturdays for younger group (4-6 years old) from 15:45 to 16:45. This one-hour program for 4-10 years old is designed to be fun and challenging while remaining safe and noncompetitive. We place a high priority on creating a supportive environment where children learn the importance of leading an active and healthy lifestyle.

Call 0903 887166 or email us info@mygymsaigon.com today to find out how to enroll your little ninja!
Bài viết cùng danh mục: