NOVEMBER PROMOTIONS - KHUYẾN MÃI THÁNG 11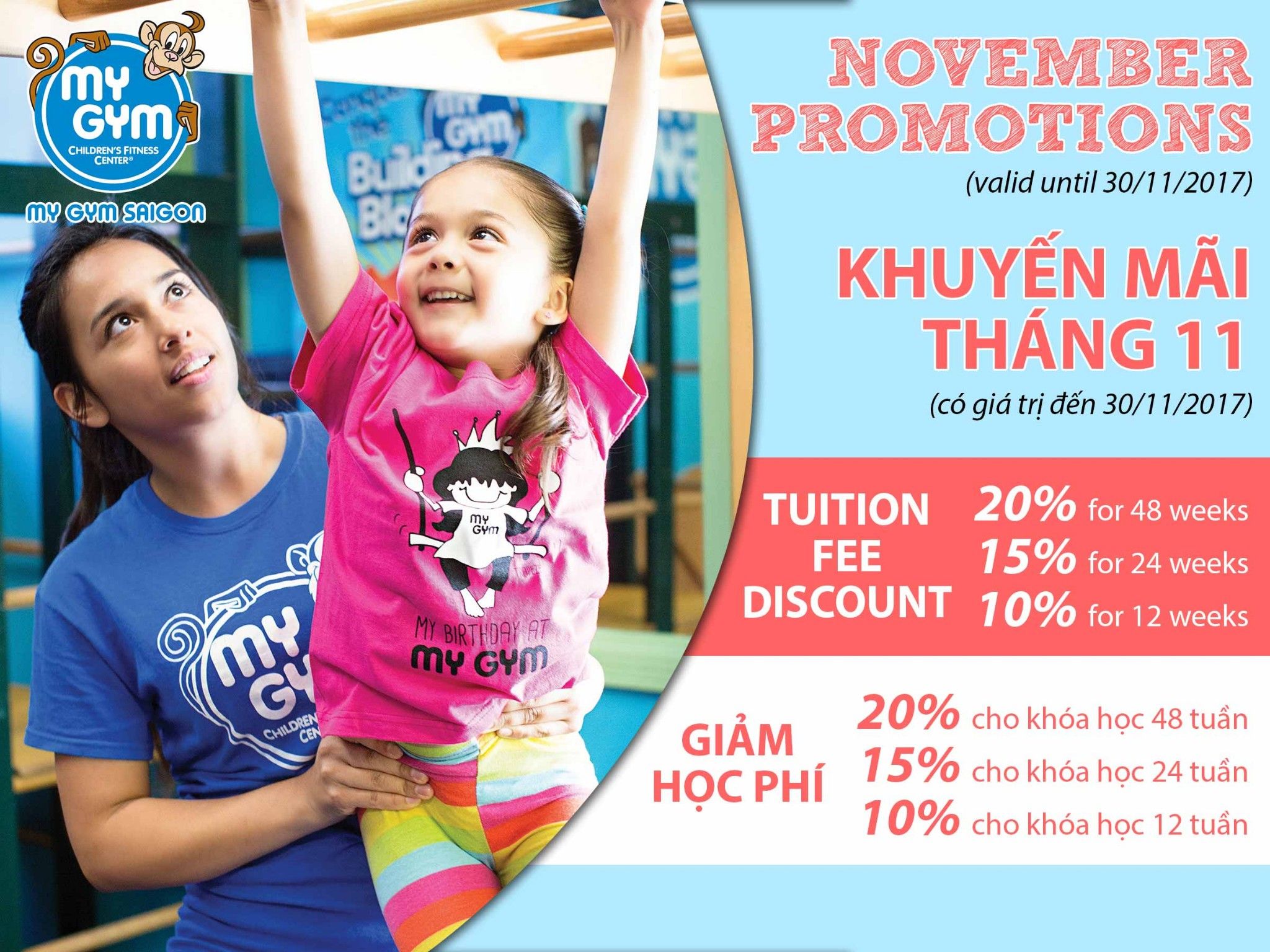 Thanks giving Day in November; It began as a day of giving thanks for the blessing of the harvest and of the preceding year... it has become a well celebrated holiday in the USA, Canada, Germany and Japan... it's the time to be thankful to all the goodness around you. My Gym Saigon would like to thank you all with some fantastic promotions. Check it out folks!
Lễ Tạ Ơn vào tháng mười một hằng năm ở Mỹ, Canada, Đức và Nhật Bản. Nhân dịp này My Gym Saigon xin cảm ơn tất cả quý phụ huynh và học sinh bằng một chương trình khuyến mãi hấp dẫn. Hãy tham gia My Gym!
Bài viết cùng danh mục: